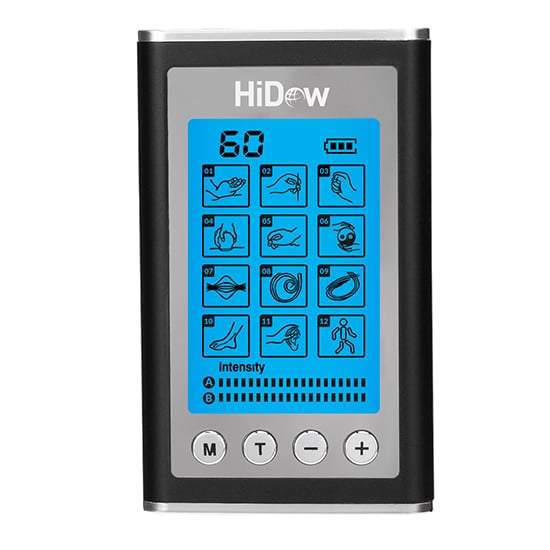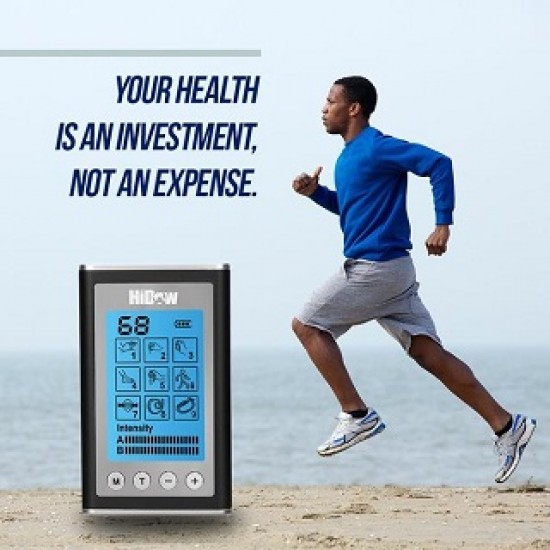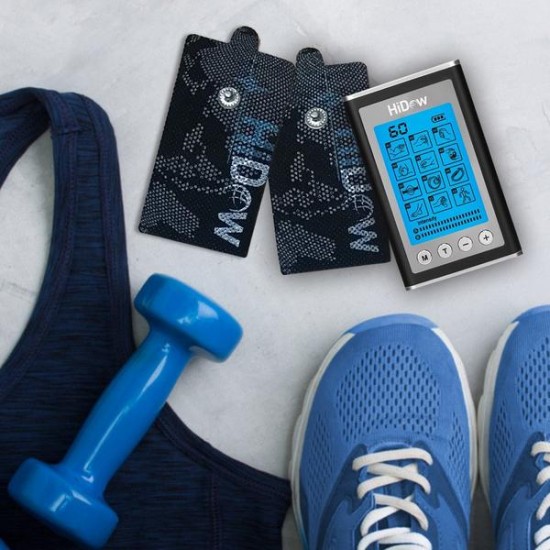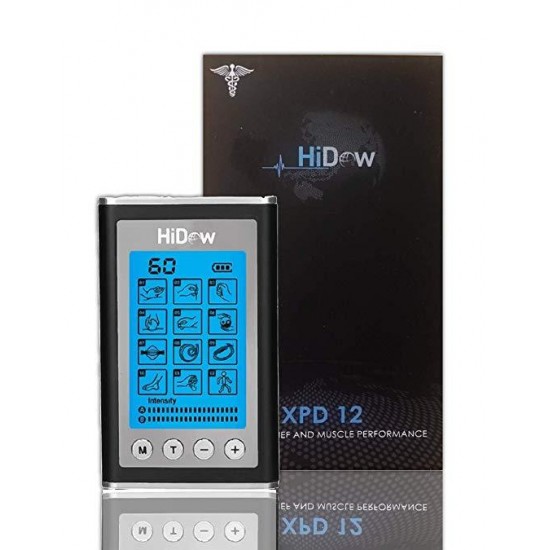 New Hot




HiDow XPD-12 Modes TENS Unit Muscle Stimulator EMS Device
Dual output design HiDow XPD 12 modes is one of our bestselling units. It is made to ease sore muscles and relieve pain using Transcutaneous Electrical Nerve Stimulation (TENS) and Electrical Muscle Stimulation (EMS) technology.
HiDow muscle stimulator is used for muscle warm-up, recovery, injury prevention and pain management.
HIDOW XPD 12 RELIEF PAIN GET STRONGER, FASTER, WITHOUT WORKING HARDER
The features of the HiDow XPD 12 Muscle Stimulator make it one of the leaders in muscle stimulation - even included TENS to help with pain management. The HiDow XPD 12 Muscle Stimulator can help you get the results you desire!
Hi-Dow Tens & Ems Technology
17 Years of Expertise Physiotherapy, Pain Treatment and Sports Training
Backed by clinical trials proving their effectiveness
Easy To Use * FDA Cleared * Increase Explosive Strength * Reduce Muscle & Joint Damage * Avoid Training Fatigue * Faster Recovery * Pain Management
LIVE PAIN FREE DAILY - HiDow XPD relaxer electro unit is your ultimate medical electrotherapy solution. With a super mini size, smaller than an iPod, our digital pain management portable healthy machine is a real wonder maker! 12 effective and relaxing stimulation high frequency addictive programs for men or women.
FDA CLEARED PRIVATE THERAPIST - 12 custom designed massage modes: Great for fitness recovery, problematic stress areas, soreness & stiffness, injury rehabilitation, chronic arthritis, spinal joint flex pain relief of shoulders, arms, lower back, neck, abdominal abs, cramps, legs & feet, knees, hips or elbows.
#1 THERAPEUTIC METHOD - The best electric shock wave therapy accessories for underlying skin & body nerve fibers: Two outputs with A & B switches, 4 self-adhesive pads, 20 intensity levels of strength, rechargeable lithium battery, Adjustable timer for your convenience (10-60 minutes) and a built-in digital LCD display which is super easy to read & understand.
PRODUCT PORTABILITY IN ITS BEST - Now you can use it anywhere: indoor, outdoor, in the office or at home. It will fit easily even in your pocket! It's a fantastic product and a unique gift to anyone! Get the newest impulse machine version, which excels with all its muscular stim pulse features, high professional tech performance and unbeatable comfort!
INSANE LIFE-TIME WARRANTY – HiDow medical devices are FDA cleared Class II, OTC (Over-the-counter) and offer you a safe, non-invasive & drug free method you must try! We stand firmly behind quality and offer you a life-time support and warranty you need for your risk-free purchase! Say goodbye to your pain relief pills and hello to your new revolutionary private therapist!
Features:
20 levels of strength adjustable by increasing or decreasing steadily
12 pre-programmed massage mode (6 Tens, 6 EMS) in a rectangle design
Adjustable 10-60 minute timer by using T button
Simultaneous, easy to read animated backlit
2 outputs (same mode used on both, differing intensity per output)
2 sets of gel pads (Large and XL)
LCD Display
Rechargeable internal lithium battery
It's a Chiropractor In Your Pocket. Save the time and money spent at the chiropractor and make the change in your life that you had wished you had made years ago!
These portable, compact and rechargeable devices interrupts pain signals to the brain, stimulating and relaxing the muscles through safe electrical charges to the pain area. With regular usage, HiDow pain management devices can eliminate pain that ranges from acute to persistent — without medication that can lead to unwanted side effects. Use HiDow pain management devices on the go and easily store them away when you're done.
Included in this package:
HiDow XPD Unit

1 set of XL single sided adhesive electrode pads 3 ¾
1 set of large single sided adhesive electrode pads 2 ½ inches
2 Electrode Wires
USB Cable
AC/DC Adapter (travel charger)
User Manual
Pad Holder
Warranty
Hi-Dow muscle stimulation units come with 2 years of free warranty service from the date of purchase.
Stock:

In Stock

Model:

hidow-xpd-12

Weight:

1.20lb

SKU:

xpd-12

UPC:

793936767504

MPN:

Xpd12

HiDow